Toughened glass is made by heating annealed glass to approximately 700° Celsius then cooling the outer surfaces rapidly. This process makes the glass very strong and shock resistant thus more durable.
Bent & Curved Glass uses this toughening technique though two different horizontal tempering furnaces. Producing tight radius and tangent radius curved glass panels, up to larger size architectural panels in a full range of glass types. Having both furnaces allows us to provide curved glass solutions for a wide range of applications in architectural, commercial and residential installations.
Following is our curved toughening specifications. Please contact us regarding the viability of using bent glass in your next project.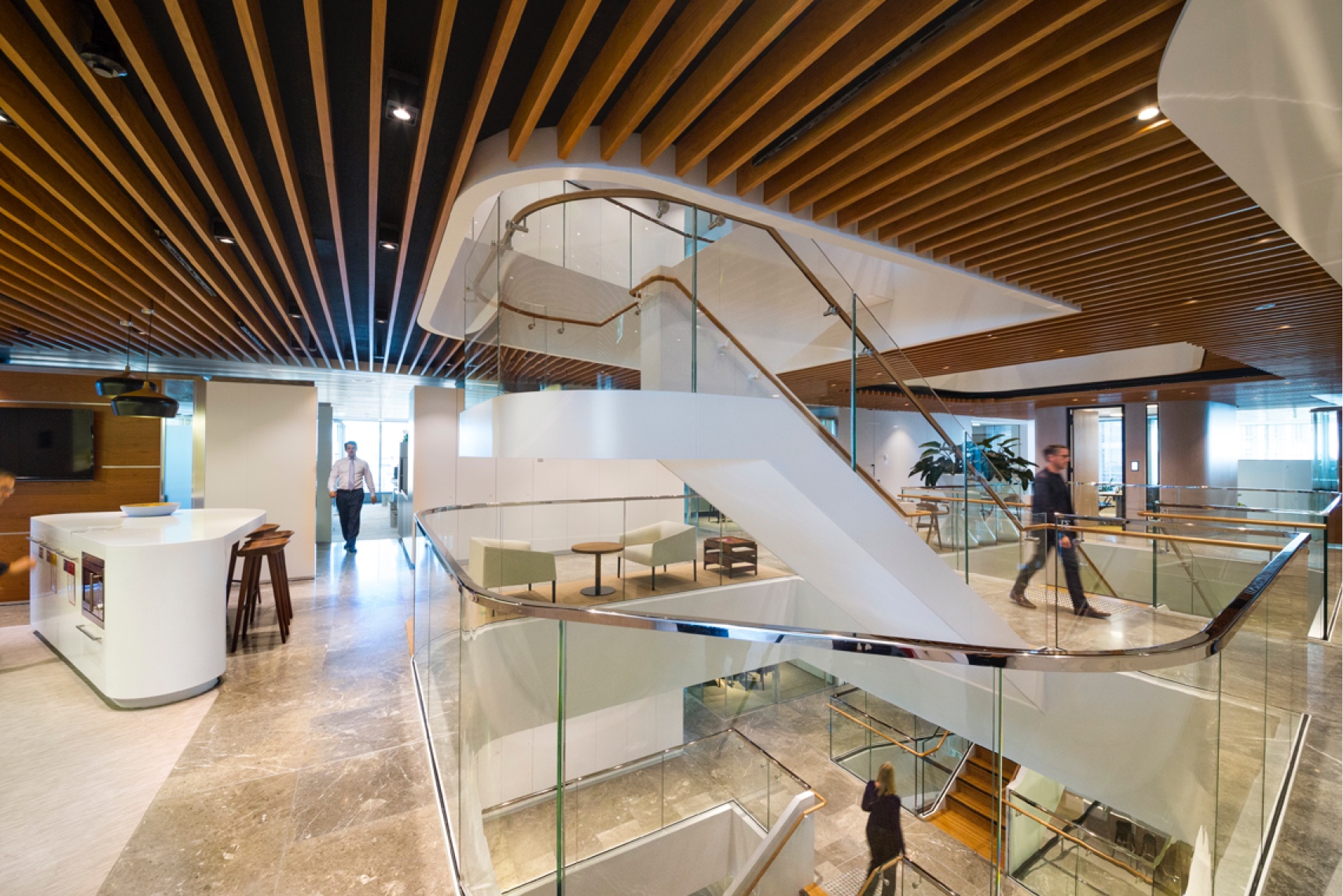 Toughened Glass Guidelines
Glass Thickness
Furnace 1 Min Radius
Furnace 2 Min Radius
5-6mm
420
1000
8mm
500
1200
10mm
620
1200
12mm
890
1500
15mm
On Application
On Application
Max Size
2500H x 1500G
3300H x 2500G
Min Size
150H x 400G
400H x 600G
Max Angle
90 deg
 N/A
Max depth of curve
250mm
680mm
The viability of a piece will depend on the combination of glass thickness, radius, length and depth of curve.
Overall measurement
+/-2mm over 1m
Twisting
+/-3mm over 1m
Edge flatness
+/-2mm over 1m
Deviation of curve
+/-2mm
Edge alignment
+/-2mm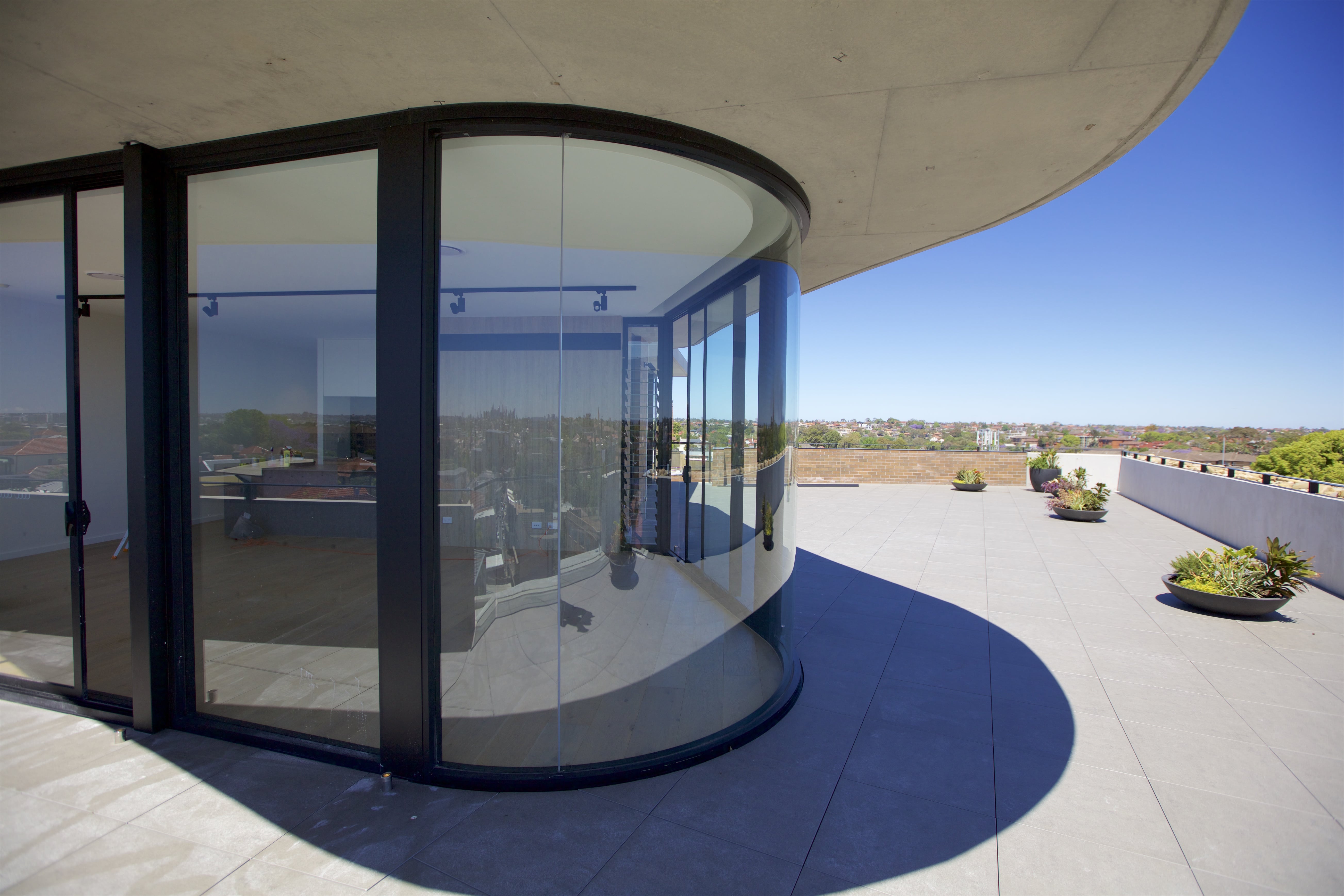 The Wave Apartments, Marrickville Sydney
10mm clear toughened curved glass window facade
QANTAS First Class Lounge, Mascot Sydney
15mm clear toughened curved glass balustrade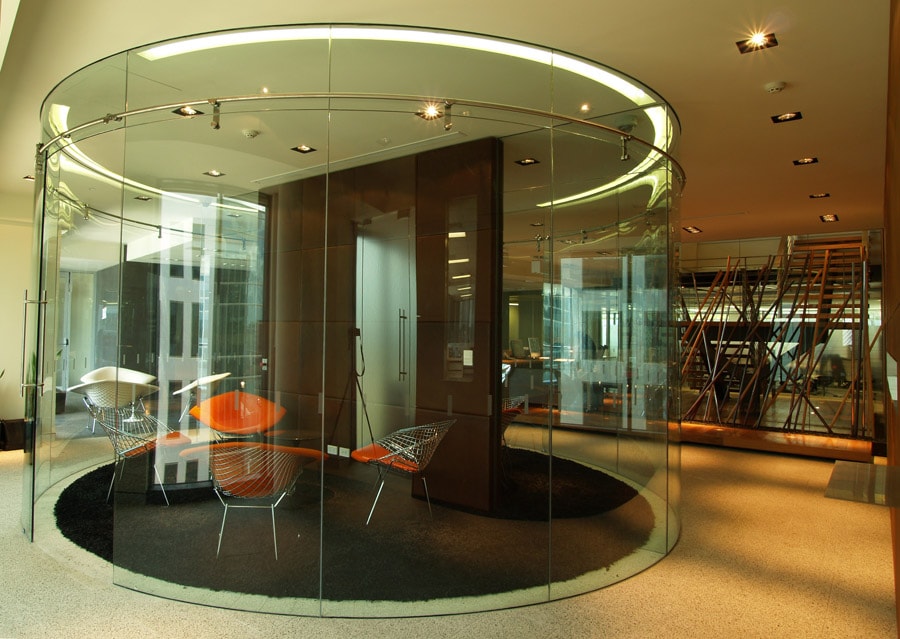 Capital Finance Australia, Sydney
12mm clear toughened curved glass office partition